Camp News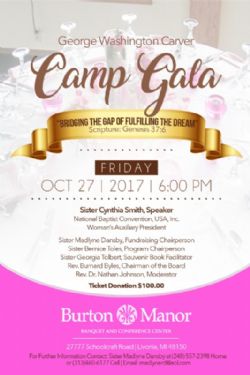 Check out our Events page for more information on the Carver Camp Gala - October 27, 2017 at Burton Manor. Don't wait! Reserve your space today!
Click here to register your Day Camper today!
The Rally at Palestine Baptist Church and the Walk-A-Thon Participants truly came through for Carver Camp! Your donation, support, and fellowship were appreciated and will be put to good use! Come back soon for updates and new program announcements. The next rally will be August 20, 2016. More information will be posted soon.